WOMEN'S MINISTRY BOOK CLUB
STARTING JANUARY 2022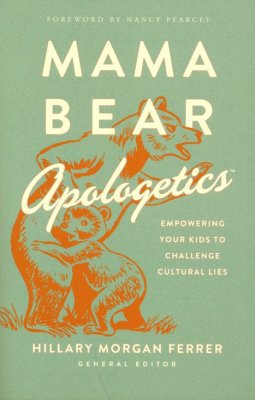 Please join us in reading Mama Bear Apologetics this winter! The goal of this book is to help moms (both spiritual and physical) "equip [our kids] to face cultural lies head-on while remaining gracious, loving, and winsome." We will meet 3 times in book club style to cover the content in this book. Please answer the questions at the end of each chapter. If you would like to join us, please sign up below!
Reading schedule:
READING SCHEDULE AND GROUP OPTIONS
We will offer both a morning and evening option, meeting on the last Wednesday of the month.
January 26: Chapters 1-4
February 23: Chapters 5-10
March 30: Chapters 11-16
Morning Option: hosted at Noreen Mackiewicz's house from 10-11:30am
29382 Redfield
Niles, MI 49120
Evening Option: hosted at Frances Thomas' house from 6-7:30pm
52955 Swanson Drive
South Bend, IN 46635
REGISTRATION
If you have any questions, please reach out to Frances Thomas or Hannah Galvin.