Edwardsburg Foster Clothes Closet
We offer clothing to any foster child in need by appointment only.
We have clothing and shoes in sizes Infant thru age 8.
Donations of new or freshly washed and gently used clothing are being accepted by appointment only.
** Appointments are needed to visit or donate **
Please contact Marie Slough at 810-288-4802 prior to coming!
Items Most Needed At This Time
We ALWAYS need donations of all sizes of diapers and NEW underwear as well as unopened packages of baby wipes
As a reminder, we only accept new or gently used children's clothing.
Items that are stained, those with broken zippers, or socks without mates have to be discarded.
Additionally, we have to pass on all adult sized clothing.
You can also connect with the closet on facebook
Area Resources for Foster Families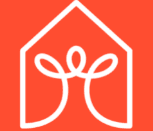 A dashboard where foster families can post their needs and community members can offer to meet those needs is available here.