Online Giving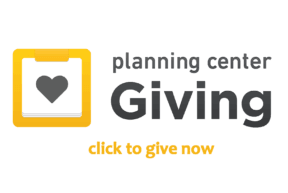 Securely make a one-time donation or set up recurring donations.
PLEASE NOTE: THIS IS FOR DONATION GIVING ONLY.
IF YOU NEED TO REIMBURSE THE CHURCH FOR AN EVENT, WORKBOOK, ETC... WE ASK THAT YOU PAY DIRECTLY USING CASH OR CHECK ONLY.
THANK YOU!
In order for your on-line contribution to be recorded for an end of year giving statement, you must create an account.

Planning Center Giving is also available through the Church Center App - Download It Here!


You can also mail - in your donation to:
Community Church // PO Box 598 // Edwardsburg, MI 49112